Click here to view this issue of FltBrief in your browser
News and Information for FltPlan Users • October 14, 2020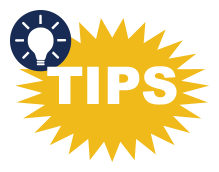 Running Out of Space for Flight Plans, Pilots and Aircraft?
Here Are Some Tips for Managing Your FltPlan.com Account
We frequently receive questions from flight departments about the best way to manage large numbers of flight plans, pilots and aircraft in their account. Here are some helpful tools and features that make account management easier:


Enhanced Flight Planning

A paid add–on to your free FltPlan.com account, Enhanced Flight Planning is designed for flight departments that need additional slots for pilots, aircraft and flight plans. Tiered packages allow you to store up to 500 flight plans, 200 pilots and 100 aircraft in a single account. You can subscribe to monthly plans, ranging from $25.00 to $125.00, and there's no long–term commitment required — you can cancel at any time. For more information, contact Support@FltPlan.com or call 203–262–8900.

Save Your Filing History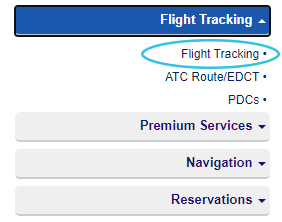 You can view and export lists of flight plans filed by aircraft as far back as 2005. This allows you to keep a record of your filing history outside of your FltPlan account. To access your flight plan history, go to Main Menu > Flight Tracking > Flight Tracking and scroll to the bottom of the page to Display Flight Plans Filed by FltPlan.com From This Account. Select your tail number and the desired time period from the drop–down menus, then click Enter. You can export this list for your records. Once saved, you can use the Delete Flight Plans tool to clear old flight plans out of your account.











Delete Flight Plans

You can delete individual flight plans or flight plans older than 5, 30, 60 or 90 days from Main Menu > Delete Flight Plans. You can also delete all flight plans prior to the current date at once by selecting Delete All Old Flight Plans.


November Changes to Q–Routes
This Can Affect Your Flight Plan Filing in the Northeast & Atlantic Coast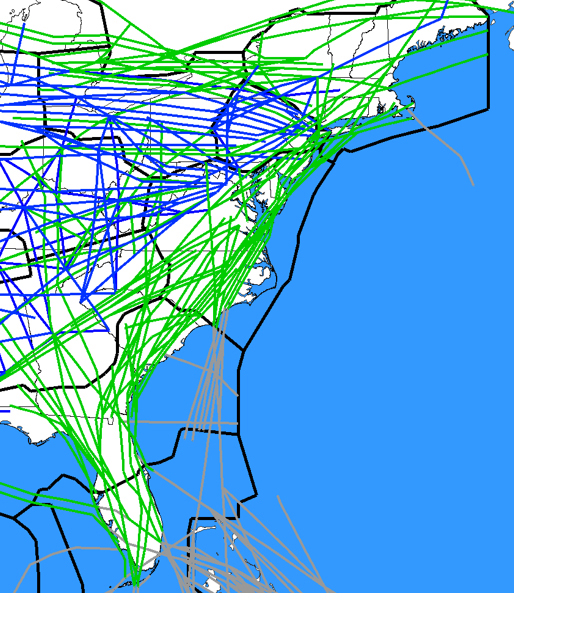 Effective Nov. 5, 2020, seven new Q–Routes will be available for filing to help relieve delays. Until then, these will be marked NOTAM "NA" by the FAA. The older J–routes that these are replacing will be cancelled once the new Q–Routes become available. If any flight plan is filed with the existing J–routes after Nov. 5 at 0900 GMT, the flight plans will be rejected and will need to be filed using the newly assigned Q–routes.

FltPlan.com is in the process of updating preferred and recent ATC routes available for selection on the Flight Plan Entry page to ensure that you're filing an authorized route. If you created a flight plan that involves the Eastern seaboard with a departure date of Nov. 5 or later, you will need to modify and resave your flight plan to ensure that it includes a valid route.

If you fly between the same departure and arrival airports frequently and are accustomed to saving Stored Routes (Main Menu > Settings > Stored Routes) or using the Quick–Change feature on the Active Flight Plan list to create and modify flight plans, you'll need to check and update your stored routes to avoid a flight plan reject.

Register for Upcoming Webinars
Covering FltPlan.com's SMS and Trip Planning to Mexico and the Caribbean
We've added two new webinars on FltPlan.com services. On Nov. 4, join us for a more in–depth review of our Safety Management System and how it can help manage risk for part 91 and part 135 operators.

On Dec. 1, join us for tips on planning and filing trips to Mexico and the Caribbean, including using our eAPIS service.

To register for our upcoming SMS webinar, click here, and for our trip planning webinar, click here. Stay tuned for more information.

ADVERTISER
Advertise on FltPlan.com
FltPlan advertisers are tapped into an audience of 175,000 active aviation professionals – decision–makers and influencers. Options include FltBrief sponsorship, FBO advertising on our airport information pages, and display advertising in high–impact positions on the FltPlan.com website. We offer a range of solutions to suit your needs and budget.

For more information, write to Advertising@FltPlan.com or call 203–262–1700.
Follow us

to stay in touch with the Garmin aviation community and learn about new features, products, and services.







Click Here To Unsubscribe from FltBrief • Advertising Contact, Advertising@FltPlan.com
Flight Plan LLC, a Garmin Company, P.O. Box 159, Southbury, CT 06488 • © 2020 Flight Plan LLC, A Garmin Company. All rights reserved.